WE are on BANDCAMP

Why have I not updated this for so long. We are on Bandcamp now.

GO THERE for MUSIC yay!

and also available on Spotify, Apple Music, BandCamp, Amazon: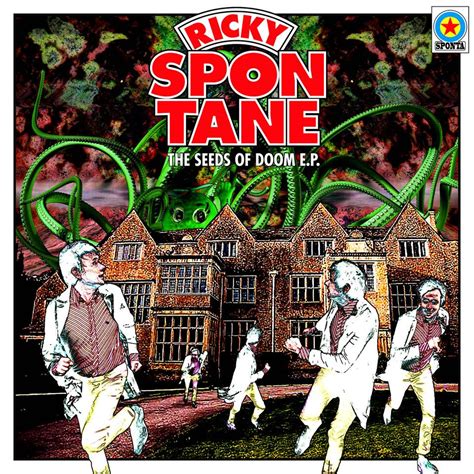 DAY OF THE FOOD TRIFFIDS VIDEO on YouTube

'He's the Best Singer Ever in the World'- Richard's words on Domino





Ricky Spontane are a band whose members live in
London, Chartres and Liverpool.

At the moment, the members of the band are: Richard Batchelor (guitars and singing), Stephen A Wood (guitars and singing), Richard Osbourne (the bass), Talya S Davies (the drums) and Adrian Burke (the keyboards)

Sensible things you might want to know about the band can be seen under the headings to the left and right

Please see here for band

If you would like to see some interesting things, then please scroll further down in this box...
Cartoon video of 'Delgado Song' (about 'The Master' in Doctor Who played by the wonderful Roger Delgado)
A comic set in Brian's Diner, the famous cafe in Liverpool (sadly now closed)
A guide to inner city birdwatching (from your window)

You might have noticed that there are quite a few Ricky Spontane songs about Fats Domino...

We have made a 'widget' featuring all 4. You can put this on your own web space by pressing 'SHARE' on the widget:

The four songs are:

Fats Domino
Domino
When the Fat Man came to Town
The Three F's (who are: Fats (Domino) and Frank (Sinatra) and (George) Formby)
Things from Richard~

RICHARD'S STORIES

"10 FANTASTIC SONGS" (an occasional series):

©Ricky Spontane 2017